Guest SendApp
1. Retrieve your hotel's SendApp link
Your hotel SendApp link can be found in your dashboard.
Click on the button to copy the link to your clipboard.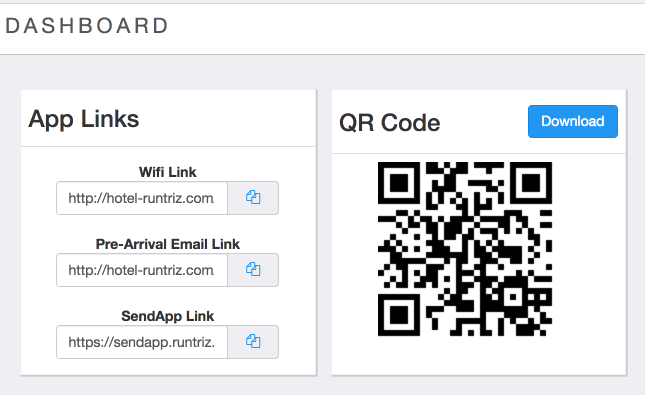 2. Bookmark SendApp in your tablet
Open up a browser in your tablet and paste the link copied from the dashboard into the address bar.
To bookmark the app, select the share button found on the top bar and find the "Add to Home Button" option in the menu.
This will save SendApp to your home screen, where you can access it at any time.
3. Turning on Guided Access
In order to lock the iPad's display to the SendApp, you can turn on your iPad's Guided Access.
Go to Settings > General > Accessibility > Guided Access to turn on Guided Access. Turning this feature on allows you to lock your device to a specific application.
Return to your SendApp bookmark. You will now be able to start the Guided Access by triple-clicking on the iPad's home button.
Note: After selecting 'Start' on the Guided Access screen, you will be prompted to set a passcode. This passcode will be used to confirm the end of a Guided Access session.